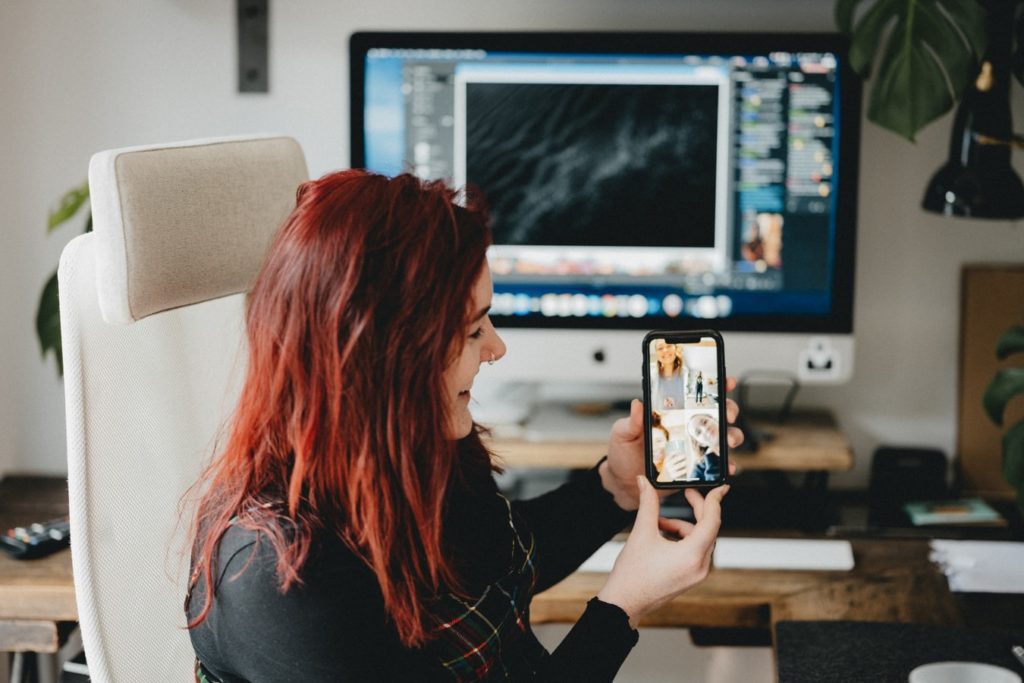 The Obama Phone Program provides one free cell phone per eligible individual or household. If you feel that you might fall into this category, you're probably wondering how to get one. The good news is that there are just a few simple steps to get an Obama Phone.
6 Steps to Get an Obama Phone
Verify Eligibility
Locate Lifeline Provider in Your State
Apply Online or by Mail
Provide Proof of Identity
Provide Proof of Income
Show Participation Letter from Government Agency
There are many federal assistance programs meant to provide individuals living below the Federal Poverty Guideline or even just slightly above it with the goods and services they need, such as SNAP benefits for food and Medicaid for health insurance. A free phone with wireless service is something that welfare recipients consider extremely helpful.
These days, having cell phone service is indispensable since we use phones for so much more than making calls. Cell phone provider companies connect consumers with internet connectivity on the go, which can be used for everything from comparison shopping to getting directions to depositing a check.
But there are some low income families who cannot afford phone service or a cell phone, which is in itself an expensive purchase sometimes running hundreds of dollars. Poor people are not only missing out on the convenience that cell phone service provides—but also on important safety and health benefits. Having free cell phone service would allow them to make emergency calls, keep in touch with medical professionals, stay connected with family, and locate and secure better employment. It is for these reasons that the FCC instituted the Lifeline Assistance Program.
Lifeline applicants do not get a free government cell phone. Rather, they get a Lifeline benefit from a privatized cell phone service provider, and if they wish for additional services, they can get a Lifeline discount. These phone service providers get a government directed subsidy that is not made up of taxpayer contributions (contrary to popular belief) but rather from the fees that every phone company charges its paying subscribers.
It is actually the phone company that is required to pay a percentage of its revenue to the Universal Service Fund, although this charge is usually passed on to consumers.
The upshot of it all is that poor families, legally defined as economically independent household units, can qualify for one free cell phone. However, they will have to take a few simple steps to get their free phone, the first of which involves making sure they are eligible. Then they will have to locate a Lifeline service provider in their state, apply for a phone, and furnish any necessary proof of identity or income. One they've done all that, all they need to do is sit back and wait for their Obama Phone to come in the mail.
How to Get an Obama Phone
If you're wondering about how to get a free government phone, follow these steps.
1. Verify Eligibility
The first step to getting a free cell phone is verifying your eligibility. There are two ways to be eligible for an Obama Phone. You can either qualify by income or participation in a government assistance program. If your income is 135% or less of the Federal Poverty Level for a household of your size, you will qualify for an Obama Phone.
The Federal Poverty Level depends on the number of individuals in your household and whether you reside in the 48 contiguous states, Alaska, or Hawaii. Alternatively, if you or your household participate in any of the following government assistance programs, you also have eligibility:
Supplemental Nutrition Assistance Program (SNAP)
Medicaid
Supplemental Security Income (SSI)
Federal Public Housing Assistance (FPHA)
Veterans Pension or Survivors Pension
Bureau of Indian Affairs (BIA) General Assistance
Tribally-Administered Temporary Assistance for Needy Families (TANF)
Tribal head Start
Food Distribution Program on Indian Reservations
2. Locate Lifeline Provider in Your State
Free cell phone and phone service provided to Obama Phone holders are not issued by the telecom companies like AT&T, Verizon, or T-Mobile. Instead, dozens of smaller vendors provide Obama Phones, many of which are local companies. However, there are three Obama Phone providers that have a national presence: Safelink Wireless (Tracfone), ReachOut Wireless, and Assurance Wireless. A number of other vendors like enTouch Wireless and Feelsafe Wireless also offer Lifeline subscribers a free phone and phone service.
These phone companies do not offer the latest iPhone or Android as part of the Obama Phone plan, but you can shop around and see which Lifeline service provider has a phone that looks the most appealing. Take a look and see which phone company or companies provide Obama Phones in your state. Keep in mind that while the cell phone plans offered by these companies are mostly the same, there are differences. Obama Phones typically have a 250-minute cap on the plan per month, but some companies offer additional minutes, texting, or extra minutes at a lower cost.
3. Apply Online or by Mail
You can apply for an Obama Phone online. If you don't have access to the internet, consider checking your eligibility on a public computer, such as you might find at your local library. You'll need to answer a few questions such as your name, address, and the last four of your social to create an account.
Once you've created an account, you can access it online to complete your application and submit the necessary application. You are able to complete a written application in some instances, for example at a government assistance office like the local social security office in your state or if you encounter a phone company at a street fair. Some Obama Phone providers also have retail locations.
4. Provide Proof of Identity
Most of the time, Lifeline applicants will be able to verify their identity with a third party identity verification tool known as TPIV. In some instances, this may not be a possibility, so the phone company may give you directions about verifying your identity some other way. They may request a picture or copy of one of the following documents, cards, or permits:
Passport
Birth certificate
Driver's license
Weapons permit
Social Security card
Military discharge documentation
Permanent resident or resident alien card
W-2 or tax returns (state, federal, or tribal)
Government, military, state, or Tribal issued ID
Certificate of Naturalization or U.S. Citizenship
In some cases, you can also use documentation showing that you participate in government assistance or benefits as long as it also includes proof of identity. Keep in mind that any documentation you show from the options listed above must not be expired, but current. Remember that the cell phone company will only be needing copies of these documents, so do not mail them the original.
5. Provide Proof of Income
There are a few ways you can show proof of income such as furnishing three consecutive pay stubs or providing a state or federal tax return from the previous year. Keep in mind that if your proof of income does not cover a whole year period, you must at least show proof of income for three consecutive months. Remember that the Lifetime Assurance Program was created for low income individuals or households with a gross income at 135% of the Federal Poverty Line (in some states, 150%), so if you can show your enrollment in any government assistance meant to provide benefits for low income households, that can count as proof of income.
6. Show Participation Letter from Government Agency
We listed 9 programs at the top of this article that create automatic eligibility into the Obama Phone program (the SNAP food stamp program, Medicaid, or SSI, to name a few). Remember that the cell phone company will need copies of your income, not the actual documents themselves, so if you are doing a mail-in application, retain the original documents for your own records. If you are applying in person, ask the one helping you apply to make a copy and return the original.
Once you've taken all these steps, you should get a confirmation from the Lifeline service provider that your Obama Phone is on its way. If you signed up and applied in person at a retail location or street fair, the company may give you a phone right then and there. However, the same may not be true if you signed up in a government assistance office like social services.
Is the Obama Phone Program a Federal Program?
Yes and no. And contrary to its name, the program was not started by President Obama. The Universal Service Fund was established in 1997 by the FCC. As mentioned briefly earlier, every American who pays their own phone bill contributes a nominal dollar amount to this fund with every payment. The fund is used to subsidize phone companies who provide phones and phone plans to low income individuals through the Lifeline Program, which actually started in 1985 as a government assistance program to help low income individuals obtain access to a landline phone. Since then, it has grown to include cell phones and the internet. So while an Obama Phone is not technically a free government phone, it is a program funded by consumers but at the directive of the government.
Which States Offer the Obama Phone?
Obama Phone is available in 49 states and the District of Columbia (Washington, D.C.). It is also available in Puerto Rico. The only state that does not offer Obama Phone to consumers is Montana, but residents of Native American reservations are eligible for Obama Phone. Even though the Obama Phone is offered in all these different states, the rules and requirements associated with phone companies are different. Remember to check the list of providers in your state and compare which one has the best hardware and best plan for you.
Some Obama Phone providers will even let you bring a phone you already have to the plan. With the average phone bill hovering at around $70 for single users and $180 for a family of four, bringing a phone you already have to an Obama Phone provider can bring a huge amount of economic relief.
If you reside in one of the 48 contiguous states (except Montana, unless you have Tribal affiliations) Alaska, Hawaii, D.C., or Puerto Rico, and you feel that your income is 135% of the Federal Poverty Line or you are already on government assistance, you should look into whether or not your household is eligible for Obama Phone. A free cell phone can be provided to each economically independent household, providing valuable assistance to low-income Americans. Now they can contact their doctors and potential employers, keep in touch with family, and have a phone to use during emergencies.